UPDATES!!!

January 2, 2022: Very sad news. Roy Anderson, who ran the Gene Krupa International Fan Club and fronted the "Gene Krupa II Orchestra," has passed away. His obituary is available here.

Hudson E-Book is also available for purchase & download of Brooks Tegler's long-awaited "GK: The Tools That Built The Gene Krupa Legend."

June 29, 2019: Updates to the Drug Bust section, including the addition of T. Dennis Brown's must-read piece "Busted: the Story of Gene Krupa's Arrest, January 19, 1943."

April 19, 2019: Added the fabulous Bobby Scott article on Gene, "The World is Not Enough," to the Recollections section. If you have never read it, I HIGHLY recommend taking the time to do so. It's probably the single greatest piece written about Gene "the man."


I am also very active in numerous online drum forums. You can find me on Facebook. You can also find me and my posts of classic drummer photos, videos, etc in various Facebook groups, including the companion group for Gene Krupa, Louie Bellson, Jo Jones, and The Great Drummers Group. I'm also an administrator for the Buddy Rich groups Buddy's Lounge and Buddy's Place. I also post classic big band & jazz drummer photos on Instagram.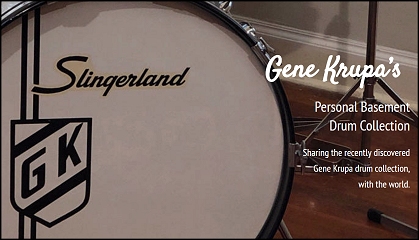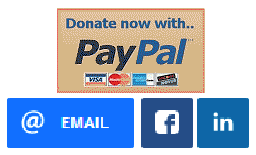 This website was created in March 1997. Last update on Sunday, January 2, 2022.
DISCLAIMER: This site was constructed solely in memory of Gene Krupa, the man who inspired me to become a drummer. I do not claim ownership rights to any information, photos, images or music used. I only claim rights to the website layout and any original graphics.
Copyright © 1997-2020, Shawn C. Martin.